Clarendon Centre played host to WordCamp Brighton 2018, a two day conference for all things WordPress.
Ed & I headed down from the Mixd HQ in Leeds to check it out (and grab some sweet merch).
Designer or Developer? Why not both!
The first talk was titled, "Designer developers; More than the sum of two parts", and was lead by Sim Brody, a dad of two young kids, a web designer, and a developer. (If being a parent wasn't tricky enough!).
This talk was an interesting insight into the challenges and rewards of being a multifaceted freelancer; skilled in both design and development. There was an implied idea that someone with a broader range of digital skills would only be half as good as a specialist in either of the two skills. As a result of this common misconception, Sim explained that a lot of other people in the web industry gain a sense of imposter syndrome and develop an inferiority complex
One of the key takeaway points from Sim's talk was that being a creative developer seemed to be more sought after in smaller agencies and that having both of the key skills within the website creation process would allow people to help balance demand for skills in the workplace.
The impact of education
Turning the attention to education for a moment, it is becoming more evident that coding or digital design is the "thing to do" in today's curriculum, and whilst it's great to see that the goverment are getting more interested in bringing the digital world to young children it has highlighted that a particular stumbling block is that it is generally teaching students coding or design and rarely a combination of both. This could be down to the dominant names in the industry with the biggest influence over the curriculum as a whole. (Looking at you Microsoft, Fujitsu etc). Through listening to some of the audience members after the talk it was clear that this idea leads all the way through the education system right up into Further Education.
Being made aware of this interesting predicament I came away from Sim's talk with a more reinforced mindset that our 3-day workshop, Work in the Web can have a stronger impact than ever to help young students coming out of University or College to experience how a web agency, such as ours, is truely like in the real-world. We help explore the close-knit relationship between design and development and how realistically they rely on each other during the day-to-day project life cycle.
How fast is too fast?
One talk that particularly resonated with me was a lightning talk from Luminus Alabi titled, "Increase Your Productivity: The Local WordPress Development Toolset of Your Dreams."
Luminus took us through his daily WordPress development environment demonstrating some great ideas for speeding up local setup of websites. By relying on a solid foundation of Laravel Valet and bundling some 3rd party open source tools such as WP Valet and Valet+, Luminus showed us all just how easy it is to cut out the chaff of getting setup for development and allow developers to get stuck in with their work.
I love tinkering around with new things, so when Luminus suggested making more use of WP-CLI I was all ears. We've been making use of WP-CLI for a long time, in fact it's baked into our daily deployment tool, WP-Deploy, however one thing I wasn't aware of was local configuration files. Towards the end of this talk, I was already deep in the rabbit hole, trying to discover what other people had been able to create by utilising this lesser heard of feature.
Luminus' talk gave me lots to think about plus a bunch of new things to play with which got me very excited.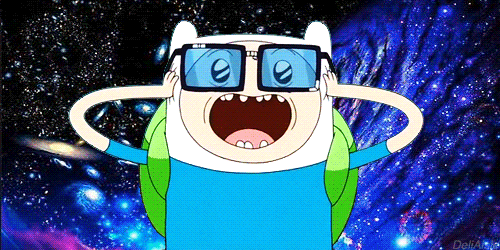 I'm all for optimising my workflow and after talking with Ed about the pros and cons of using this sort of setup back in the office, we've elected to sit down with our Lead Developer and properly weigh up our options moving forward.
Using WordPress as a Service. Is it possible?
A handful of developer's I know wouldn't dare use WordPress Multisite at the best of times, never mind using it as a SaaS Platform. Sabrina Zeidan aimed to break that ideology by proving just how successful some of the projects, she has helped steer, have been. Her talk "How to build SaaS app with WordPress Multisite" went through the basic principals of managing Software as a Service (SaaS) and demonstrated how scalable WordPress can be without much technical tinkering.
Sabrina was keen to highlight that in order to successfully manage a SaaS, there is a need to rapidally iterate on a product to keep up with the demand of different end user needs. By continually delivering a minimum viable product and then measuring the impact on end users, outcomes can be learned and those can then be used for the next iteration of the product.
Our experience using WordPress Multisite
Some of the highlights Sabrina touched on was how easy WordPress Multisite was to set up and deploy with.
This is something that Ed & I both got on board with as just last year Mixd launched our own network for GP Practices in Leeds.
Partnering with local firms Aire Logic and Leeds West Primary Care Network we delivered a responsive and customisable theme for local Practices. We wanted to help bring their services into the modern day era and through user research and discovery we helped refine a definitive site structure to ensure that information was accessibile for all users.
Powered by WordPress Multisite and using integrations from NHS Choices; there are currently 30+ Practices using the network and we are anticipating adoption to grow throughout Leeds and neighbouring towns.
Component Driven Development
The final talk that I attended for Day 1 was a technical talk by Oscar Duignan titled "Component and Style Guide Driven Development of WordPress Themes for Developers" and it covered the importance of style guides and a component focused approach to design and development.
What's a component?
A component is defined as collection of elements that, when grouped together form a "piece" of a website. Oscar tackles this tricky explanation well through one of his slides.
Why is it any better than anything else?
Leading a component focused design process is a great alternative to building lots of bespoke layouts and help to achieve a library of re-usable "pieces" of websites that can be easily constructed back together in an assortment of ways to build up a design. Not only does this speed up the creative stage of the project, it also improves the implementation process for developers.
Who's using this?
The British Government's component library is a great example of style guide driven development.
As of 2018, Mixd have adopted a component driven process and we have found it has been especially beneficial for reusability, implementation and adoption throughout our workflow.
Closing remarks
At the end of Day 1, both Ed & I came away with a facination for the innovative ways people are working with WordPress and excitement for Day 2.
If you'd like to read more about our adventures at WordCamp Brighton, Ed continues with day 2 in the second half of this blog post.
Worthwhile mentions
Check out Leeds Digital Drinks and Mind With Heart.
Leave a comment